Groundwater traveling can be a massive issue for any structural foundation, and it can be responsible for a wide range of serious, and more importantly, long-term problems. And, if you are facing issues like foundation damage, basement flooding, or anything related to too much water being around, we can help. Our crew of professionals know just what it takes to get your landscape back in shape. Our top class french drain builders can solve any issue with stagnant water outside your home or office in Tulsa OK.

If you've got puddles inside or near your property, it can completely derange your daily life. And worse, it can cause massive structural damage. Whether you have water flooding into your basement, driveway, sidewalk, parking lot, or basement — you can rely on us to get the job done effectively and in a reasonable time frame.
Drainage solutions you can count on
Here at JB French Drain Co., we offer a wide range of solutions across Tulsa, with a lot of success and customer satisfaction. You can easily count on us, irrespective of the condition of your home or office, location, or the time since the water has logged. All you need to do is to contact us, and we will take care of everything. Our pros always aim for maintaining our positive reputation as one of the leading French drain contractors in the city. We never compromise with our objective of offering the local customers top-notch services at highly competitive prices.
Unlike most of the other local customers, we don't work with part-time or unlicensed French drain installers. We have a team of highly experienced and well-trained workers who are always motivated to take our standards to new heights with every passing day. We can assure you that you can trust us to deal with all your issues related to drainage.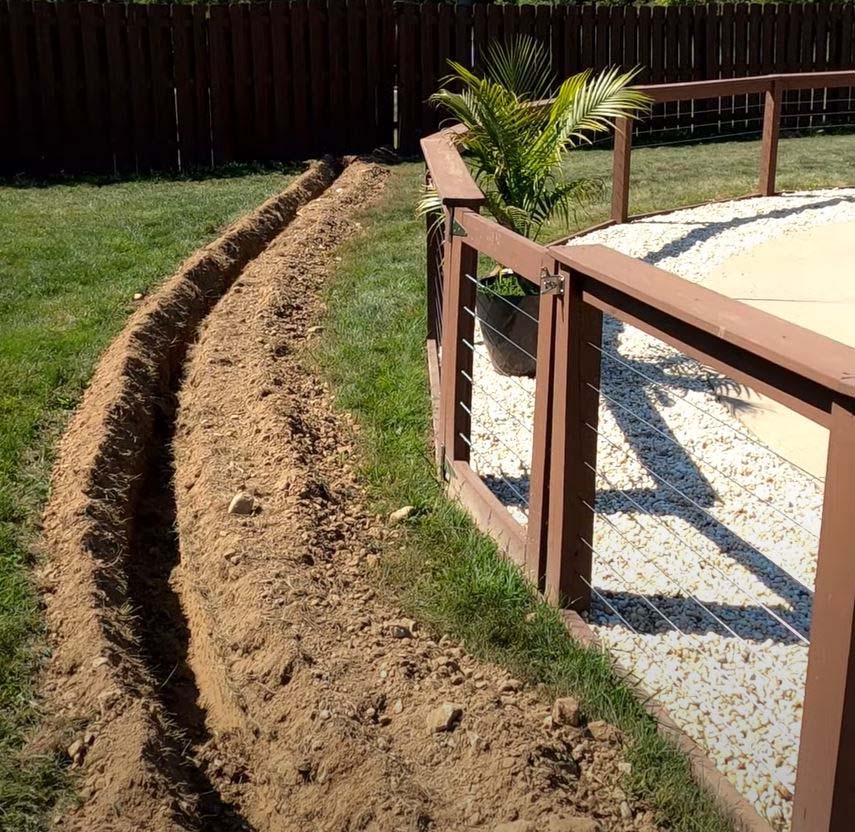 How do you know it's time to repair or replace?
Improperly installed or damaged drainage systems are of no use whatsoever. They can cause various, and at the same time, invisible problems. When you are aware that something is wrong with your drainage, it can be too late. The damage on your external walls can prove to be very costly, and you may have to face some serious, and untimely financial issues as well.
These are the scenarios that more often than not — call for installing, repairing, or completely revamping the water drainage outside your property:
Basement floods very easily and immediately after heavy rain or melting snow
Visible growth around the walls of mildew or mold
Visible cracks in the home's foundation
Water is seeping or leaking visibly
Water stains on floor or walls due to poor drainage
Soil around the walls is excessively saturated
Water stands more often than not in your yard
Basement is full of humidity
Why is a French Drain the best option?
These are very versatile and commonly installed drainage systems known for effectively removing the water from your home's foundation, low-lying areas, retaining walls, driveways, side yards, and other areas just outside your property. These are among the most economical of solutions, and can be very long-lasting as well.
They can be the ultimate solution for all your water issues. They are, essentially, channels filled properly with gravel and a perforated piping system. Tiny holes in the pipe ensures the moisture in the ground can be collected easily in the pipe and get away by the power of gravity. The drainage water either travels to another part of the property, or more commonly to the sewers installed on the roads.
These variants are among the most effective systems for improving the drainage in a wide range of scenarios.
Some amazing benefits Include:
Affordability:
Much more affordable than most of the other waterproofing systems
Adaptability:
French drains and their exit points can be installed very effectively nearly anywhere
Efficiency:
They are needed to be installed only once, and you don't have to spend almost anything in return (of course, when installed by professionals)
Look:
They of course, improve the overall appearance of your landscapes as there is nothing attractive about landscapes logged with dirty water
Quick Installation:
Experienced professionals like us can do the job quicker than you think, and can save a lot of time
Easy to maintain:
You don't have to put in a lot of efforts in the name of maintaining. And cleaning them is also as simple as cleaning your yard or parking lot!

Get water away from your basement, driveway, sidewalks and more.
It doesn't matter where the water is logged around your property, we have the know-how to handle every type of situation. Even if you are noticing structural damage on walls, surfaces or any other part of your structures, our crew will get the water out without much fuss. Our company uses only modern, and high-quality equipment to ensure your beloved property is completely free of logged water, and you don't have to worry about potential damage to your property either!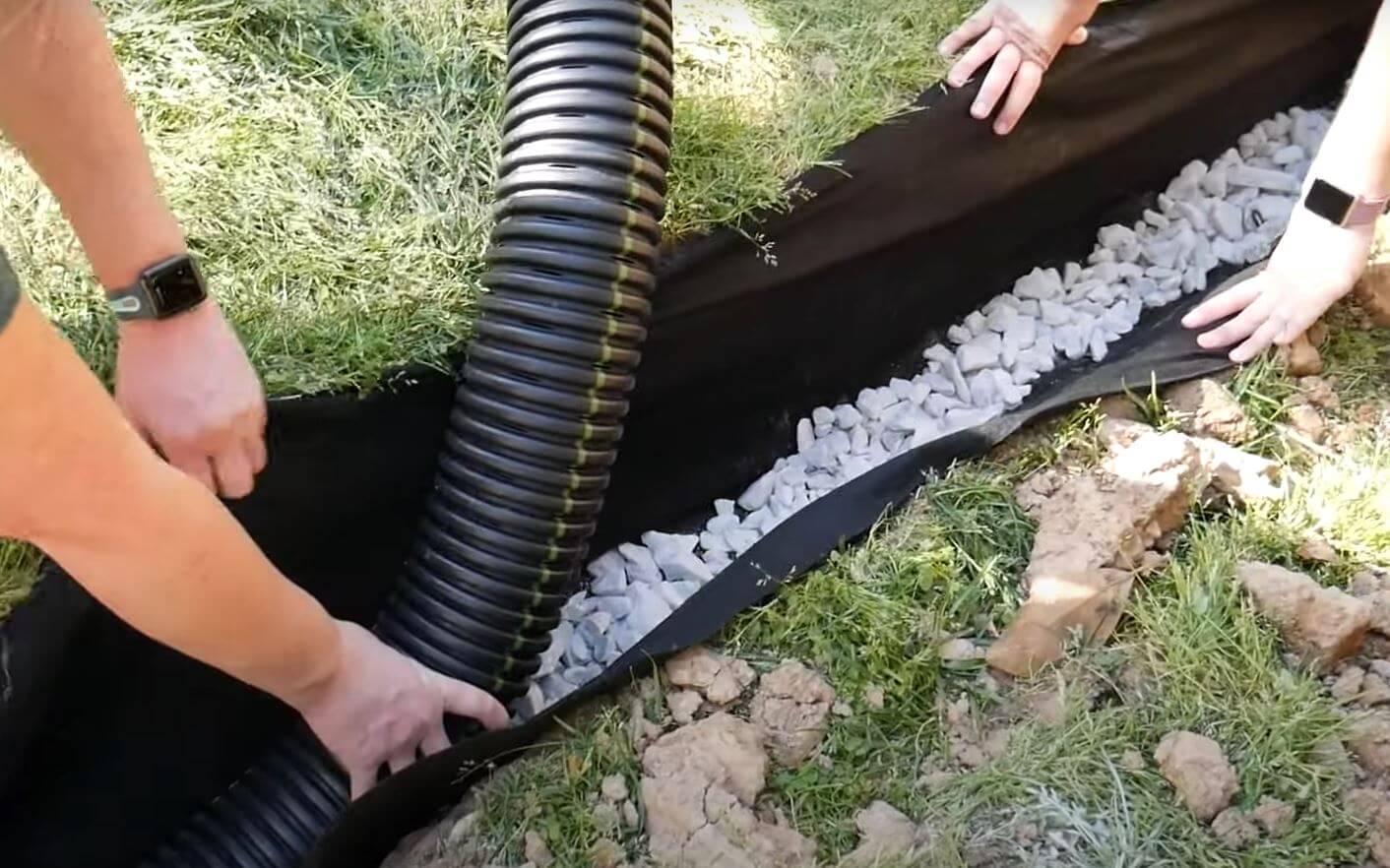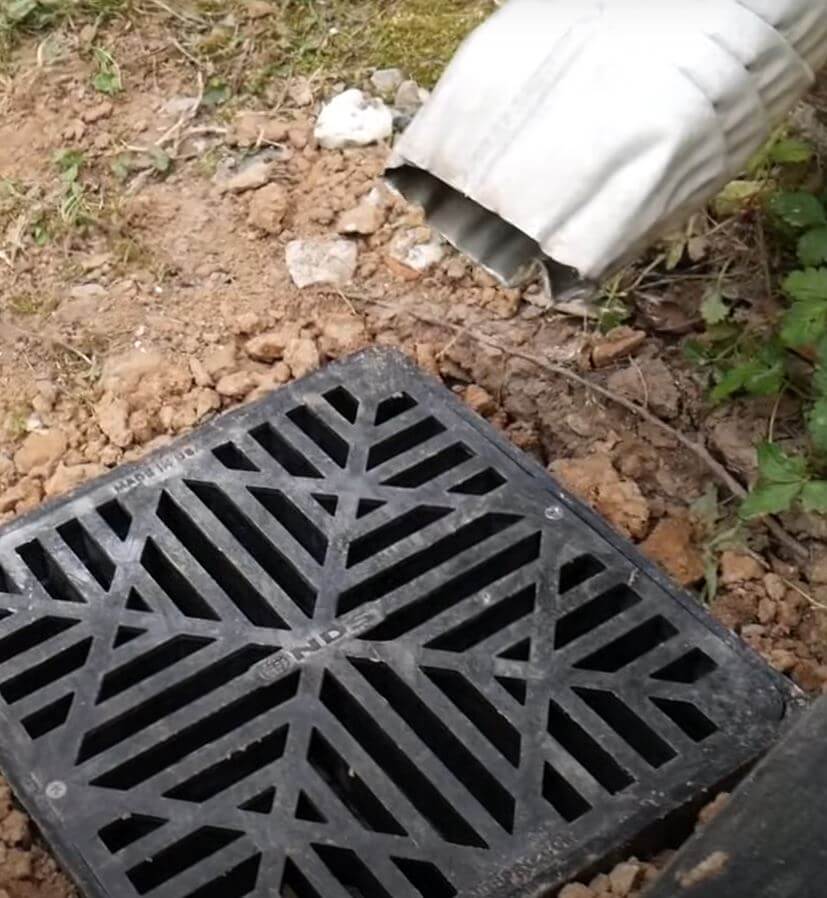 Let us fix your water sewage problems
We will do our best to enhance the water-removing capacity of your drainages by:
Redirecting flooded walkways, driveways, patios, and yards
Providing proper drainage near retaining walls to reduce the pressure due to ground water
Correcting the positions of external walls to avoid the water ingress
Putting them under floors to avoid the potentially damaging water upsurges.
As one of the best local rubble drain installers, we offer complete solutions for both residential and commercial applications. Thanks to the years of experience and extraordinary commitment, our qualified, skilled, trained, and fully insured crew is more than ready to deal with the challenges of the profession. With fair pricing and unwavering commitment, our rock drain installers have a reputation for doing quality work with the best possible timing. Our capabilities range from small private spaces to large body corporation buildings, industrial development sites, real estate, public works, and more.
Is it expensive?
The cost of having one put in far outweighs the costs that you would incur if the water problem is not dealt with properly. Property damage and much more is looming around the corner. The average cost depends on various factors including your location, type of property, amount of surface water, soil around the property, condition and duration of the water logged, and more. Give us a call today to discuss options and we are happy to answer any questions you may have.
Contact us today for a free estimate!
If you read this far, you must like us by now, right? We take great pride in our reputation and we want to earn your business. From a detailed inspection of the site to helping you with the best of suggestions, easy pricing and financing options, our experts are here to provide you with everything you need.
You simply have to contact us by phone or email to discuss everything in detail. While our team of pros tackles your project, you can go out and enjoy some quality time with your family and friends and explore our beautiful city. See places like Tulsa Zoo, River Spirit Casino Resort, Philbrook Museum of Art, the Gilcrease Museum, and more!
Where all do we serve?
We proudly offer our french drain services to the following Tulsa, OK neighborhoods: Downtown, Greenwood District, West Tulsa, Cherry Street, Blue Dome District, Kendall-Whittier, McClure Park, Tulsa Arts District, Mill Greek Pond, Mohawk Manor, Gilcrease Hills, Mill Creek Pond, Minshall Park, Easton Heights, Lortondale, South Towne Square, Park Plaza South, LaFortune Tower, Sheridan Valley, Dawsom, Gillette Historic District, Fair Heights, Mayo Meadow, Florence Park South, Lewiston Gardens, Louisville Heights, United Neighborhood of Springdale, Delaware Pointe, Maple Ridge North, Kingsbury, South Oaks, Brittany Estates, Briarwood Park/Pool, Wagon Wheel, Hoover, Cheyenne Park, Heartherridge, Mid Tulsa, Sungate, Atlanta Circle, Mingo Valley, South Peoria, Timberlane Heights, Southern Plaza, Alert Neigh. Eland Ac., Oswego/Seminole, Quail Ridge, South Bolewood, Central Park, Dunbar, Kensington, The Pearl, and Highland Park.
We also service clients in neighborhoods like Bixby, Owasso, Catoosa, Sapulpa, and Broken Arrow, OK.